EXPECTED RESULTS
In 2012, in the Communication regarding Blue Growth, the European Commission identified marine biotechnology as one of the five value chains that can contribute to the sustainable growth and blue economy (European Commission, 2012) in the EU. The Commission recognized that: the growth of the sector will offer high-skilled employment, especially if ground-breaking drugs can be developed from marine organisms, and significant downstream opportunities. In the very short term, the sector is expected to emerge as a niche market focused on high-value products for the health, cosmetic and industrial biomaterials sectors. By 2020, it could grow as a medium-sized market, expanding towards the production of metabolites and primary compounds (lipids, sugars, polymers, proteins) as inputs for the food, feed and chemical industries. In a third stage, around 15 years from now and subject to technological breakthroughs, the blue biotechnology sector could become a provider of mass-market products.
The outcome of the BLUEHUMAN Project may help to improve the sector by achieving specific results regarding health and well-being and in particular: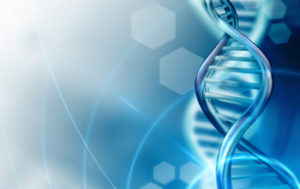 Marine origin biomaterials for tissue engineering
Hydrogels based in jellyfish collagen for cartilage therapies
Functionalization of biomaterials with delivery devices for cartilage regeneration Blends of marine origin collagen and chondroitin sulfate for encapsulation of chondrocytes and stem cells.
Blends of marine origin biopolymers as platforms for wound regeneration.
Scaffolds of shark collagen and shark calcium phosphates for bone regeneration.
Functional scaffolds based in collagen-based composites.
Trilayered scaffold based in marine origin materials for regeneration of osteochondral defects.
Dressings for skincare application, as wound protection.
Marine ceramics for bone tissue therapies.
Marine Ingredients for cosmetics, well-being and healthcare products
Extracts from marine resources with bone anabolic properties
Extracts from marine resources with anti-oxidant, antimicrobial and/or anti-biofilm activities.
Extracts from marine resources with anti-obesity activity.
Nanocosmetics: particles for delivering collagen (gelatin) and hyaluronic acid hydrolysates from marine sources.